How to use LinkedIn Advertising for Lead Generation
LinkedIn is the social network of business professionals. With more than 500 million members, it is an extremely important and effective advertising opportunity when used correctly.
LinkedIn Advertising allows access to millions of users who drive business decisions. LinkedIn is the world's largest professional network on the Internet with more than 500 million members in over 200 countries and territories. LinkedIn also claims four out of five members drive business decisions. Business-to-business marketing is the best fit on linkedIn.
How does LinkedIn Advertising Work?
It is quite straight forward, really.
First, you create your ad. Or better yet, you create 3 versions of your ads that LinkedIn will test, and you can learn which ads perform best.
Next, you identify the LinkedIn users you want to target. Targeting options include
Industry sector
Job function
Company size
Geography
Gender
Age
And finally, you set your budgets.  You can advertise either on a price per click model, or on a cost per impression, which means how many times your ad displays, irrespective of clicks. You can set a daily budget, as well as the maximum amount you want to pay for each ad.  There is a small fee to activate your account, and then you can start or stop your advertising at will.
Who Sees LinkedIn Ads?
People are on LinkedIn to enhance their careers, find a new job, network, connect with business contacts, and to get a few minutes of mindless get-away-from-work time. Your offer should speak to someone in that head space.
Users are browsing LinkedIn and some of their partner sites. The partner sites, called the LinkedIn Audience Network, are mostly high-end media sites, some of which are also part of the Doubleclick exchange and the ad network Collective Media. Some of their partners are:
New York Times
BusinessWeek
CNBC
Slideshare
lynda
LinkedIn is a community of millions of business owners, entrepreneurs, executives and other professionals. Ad targeting on LinkedIn is the best, if you want to show your ads to ceos, managers teachers or other professionals.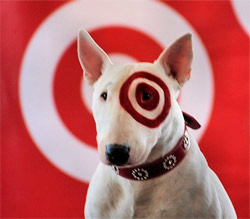 LinkedIn lets marketers take advantage of this demographic information to create highly-targeted ad campaigns.
How Lead Generation Works on LinkedIn
You have three ways to collect leads from LinkedIn Ads, and I recommend you use both simultaneously.
The first is obvious: your landing page. Consider giving away something for free — like great content relevant to your audience — or running some kind of promotion. People jump at free stuff, and their engaging with your offer puts them into your lead nurture funnel and opens the door to a relationship.
So what's the second way? It's a feature LinkedIn cleverly calls "lead collection" and it looks like this:
When someone requests to contact you about your ad, you'll get an email and have a chance to reach out immediately — and conveniently for the user, they never have to divert their browsing experience to get in touch with you.
What you do when people come to your site?
You should create a special landing page just for LinkedIn users, which makes the experience of clicking on the ad and landing on your page more rewarding and also will likely increase the conversion rate — the percentage of people who fill out a form, order a product, or otherwise interact with your site and company.
You might want to offer a special incentive or discount for people who come to your page through LinkedIn, which will also tend to increase the conversion rate. Make sure your landing page is simple and uncluttered while giving a strong sense of your brand. Read More here.

Remember: It is the first impression people have of your business, and you want it to be good.
How Much Do LinkedIn Ads Cost?
As with any contextual CPC ads, it depends on your targeting criteria and your competition, but we've seen CPCs start at around $2 and run up to $10 per click, with the higher end typically coming into play when your clickthrough rates aren't fantastic.
Bids and Budgets
The bottom line to the bidding system is having a high bid helps you gain impressions and thus clicks in an auction-based system like LinkedIn's. Although the minimum cost-per-click (CPC) is $2 per click, LinkedIn also provides a "Suggested Range," which may look something like this:
Your Bid: 3.00 USD
Suggested Bid Range: 2.14 USD – 2.26 USD Minimum Bid: 2.00 USD
It's important to note for budgeting and other purposes that Wednesday is the highest traffic day of the week, so it will make sense to have optimizations and budgets adjusted to leverage this higher traffic day.
Create ad campaigns with a target audience size of 150,000 to 400,000 members. This gives your ad campaign the best chance of success because your ads will have a greater opportunity to receive impressions while maintaining clicks.
For example, say I want to target female IT professionals. I could target by IT skills and add several similar skill descriptions adding up to over 200,000 LinkedIn members in the UAE. Once I add one more targeting criteria, women, the audience plummets dramatically to 37,000 – too small to target successfully. We would need to be more creative on how to reach female IT professionals.
Your highest performing ads will be shown more often, and the poorer performing ads will begin to bring the overall campaign performance down. To keep the overall campaign performance strong, create several ad variations and be prepared to update this often – as much as once a week. A great tip is to start with three variations, making two live. Once they have been running, use the third ad to replace the poorest performing ad.

Ads for LinkedIn – Best practices

Text should be written to capture attention and relate directly to the target audience.
Include an offer that would resonate with LinkedIn users like a white paper, software trials, or other business value.
Have a compelling call-to-action to incite a response to the message.
Images are small (only 50 pixels wide by 50 pixels high), so make sure they fill up this space and are easy to read.

Hot tip: According to LinkedIn's own optimization team, choosing a photo of a woman typically drives the best clickthrough rates. Only use your business logo if you're trying to build brand awareness. Don't have too much going on in your photo — remember, it's a small thumbnail and you have a lighting-quick opportunity to draw the eye to your ad before, poof, it's gone.

Headline. It's got to be short, so use something punchy. Using the title of the people you're targeting can be very effective.
Ad copy. You know how this works!
Destination URL. You want a landing page tailored for LinkedIn members, if necessary.  Don't just take visitors to your homepage. Think about why people spend time on LinkedIn and dream up something relevant to the LinkedIn audience.
Photo. Like I said: pick something that draws the eye. Photos of people are better.

For LinkedIn ads, it's all about the CTR. The system places a heavy emphasis on and "rewards" ads with a CTR over 0.025 percent. Running your campaigns for any amount of time with a lower CTR and no clicks is difficult to bounce back from. Once this dips too low, the ads will stop showing. Sometimes it will be necessary to deactivate your current ad campaigns and create new campaigns with new creative to "reset" the performance history and therefore get impressions again.

Hot tip: If you're a marketer or business owner on a shoestring budget, find a way to nab one of those $50 LinkedIn Ads gift cards. Some online marketing agencies will hook you up with them, or you can try contacting the LinkedIn team for one.

Ultimately, LinkedIn Ads can be an expensive promotion channel in terms of CPCs, aimed at an elite audience; you have to be crafty to extract ROI from it, but it's worth testing. Needless to say, paid advertising is just one way to get leads via LinkedIn; you can also get strategic about using LinkedIn groups to source leads.

In summary, LinkedIn advertising tips:

Bid at the high range of the "Suggested Range" or above it to hold your own competing with other advertisers for impressions.
Continuously review and adjust your daily budget to get the most out of it.
Target campaigns with only one or two criteria to keep an audience of 150,000 to 400,000 members.
Follow the best practices for PPC ads, but keep several versions on hand to change out.
CTR is the most important thing to watch, so unfortunately, you will have to optimize the CTR to keep the ads running on LinkedIn.

If you want to reach more business owners and decision makers, then LinkedIn Advertising may be a highly cost effective method for you to consider.

You can reach well defined, highly specific groups of users on LinkedIn, whether Sage accounts users, individuals interested in health and safety, or financial directors in the UK.  If you are able to define your favourite kind of customer, then you may be able to reach them by advertising on LinkedIn.

LinkedIn Advertising tips

If you are new to LinkedIn then your best bet might be to get some advice, so give us a ring and we can discuss setting up your campaign.

In the meantime, here are some easy tips for you to improve your LinkedIn advertising

Think about your art work.  Image ads on LinkedIn are highly effective, and can get 20% more clicks
Test different versions of your ads to see which ones get the best results from your prospective customers.  You can test different headlines, different images, different propositions, and different calls to action
Do you think questions work?  Yes, they do! Try using questions in your ads
Create a good landing page.  Your landing page is the page on your website that ad will click through to.  If you are making an offer in your advert, then ensure your landing page repeats the same offer.
Targeting members of LinkedIn groups can be highly successful. They have expressed an interest in your product or service, so it is a pool of warm leads.
Typically you will need to have at least two LinkedIn targeting criteria to reach a well defined audience, for example Industry and Job Function.
However, getting too specific is not a good idea, and a successful campaign will typically have an audience size of at least 100,000 individuals
Summary
Article Name
How LinkedIn Advertising can Generate Lead? Don't Miss to Read Tip no 5
Description
LinkedIn Advertising can bring more lead generation and you can earn better. Read the Hot Tips Section.Are you following Linkedin Advertising Tips no.5
Author
Mukesh Pandey is a Digital Marketing Strategist. He is Google Adwords Certified and strongly believes that Internet will enable us to speed up innovation and make life easier for everyone. He also founded Leads Dubai which is a Lead Generation Company in Dubai. Know more about Mukesh on Google+