Dubai Metro Advertising. Powerful Outdoor Advertising Method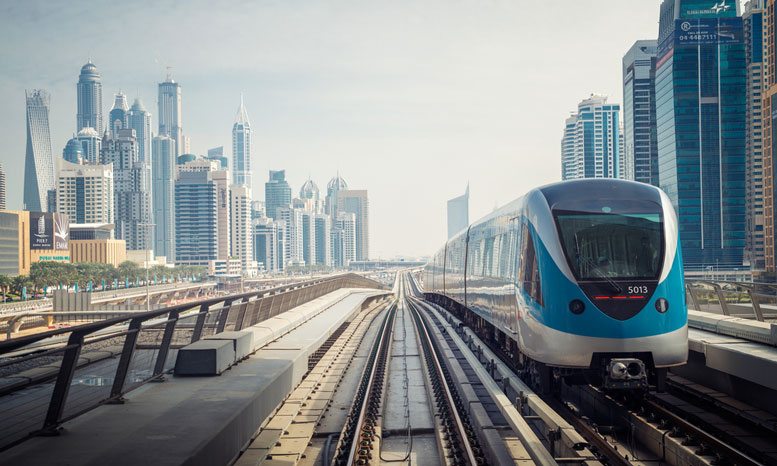 Metro Advertising. Powerful Outdoor Advertising Method
Dubai Metro is the coolest and most reliable form of transportation in Dubai.  Great connectivity and faster reach has appealed to the masses. As per online resources, close to 400,000 people use Metro everyday. These includes both residents and tourist in Dubai. Both the Red & Green Lines offer greater connectivity.
With the captive audience, Dubai Metro advertising is one of the best ways to reach the mass audience while delivering your message. There are many indoor and outdoor advertising formats available.
OUTDOOR METRO ADVERTISING
Metro Pillars
Get multiple faces for your brand potrait. Buy Multiple metro pillars to have creative advertising done along side the busy roads.
Station Wraps
These are gigantic of 640 SQM Glass Panels outside the metro station outdoor glass panels. This option offers great brand and exposure.
TPS Spread outs
These are large formats roadside hoardings situated a prominent locations which can be noticed from afar.
Surface Branding
Vertically place your branding message along the metro lines which gives loud and clear advertising message
Bridge Banner & Unmatchable LED Metro Bridge
Metro Bridges Advertising. These are a great way  to target audience who are on the move. Thousands of impressions are consumed every hour. LED also provides dynamic advertising to people which is flexible and has higher reach.
INDOOR METRO ADVERTISING
Large Format Advertising  – 6 & 12 Sheets
Screen Walls
Feature Wall
Floor Graphics
Elevator Shafts
Escalators & Travelators
In Metro, Overhead Panels
Window Stickers
Glass Seat Divider
Metro Advertising is a great way to reach your audience. With both outdoor advertising and indoor advertising options available. There are different advertising methods for both in metro stations and inside metro. This ensures good coverage of your brand message. With multiple options, there are different rates for the advertising formats as above. Talk to us for your requirement today.
Summary
Article Name
Dubai Metro Advertising. Powerful Outdoor Advertising. Check Rates
Description
With the captive audience, Dubai Metro advertising is one of the best ways to reach the mass audience. There are many indoor and outdoor advertising formats
Author
Mukesh Pandey is a Digital Marketing Strategist. He is Google Adwords Certified and strongly believes that Internet will enable us to speed up innovation and make life easier for everyone. He also founded Leads Dubai which is a Lead Generation Company in Dubai. Know more about Mukesh on Google+