UAE Email Database. Do you really benefit from it?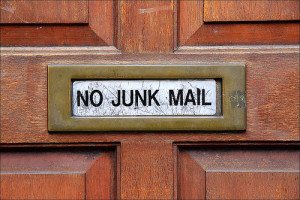 Leads Dubai is a Lead Generation Company. We generate prospects who may be interested to buy your products & services. This is an inbound marketing process by doing Google Ads, Social Media Ads email & Sms Marketing.
UAE Email Database. Do you really benefit from it?
A Database is a raw list of records which contains usually  information like name, email, contact number, designation etc. Leads Dubai is not in business of selling database. We sell leads, which is a qualified prospects who clicks online banner ads & visits the landing page to fill up the form online voluntary and wishes to be contacted back. Read more about UAE Email Database.
At Leads Dubai, we often get enquiries to buy Dubai Database. There are different types of UAE Databases. Database of x,y,z industry or professionals, email list of database. The primary reason to buy this database is  to do mass emails or to make phone calls individually. We advise to not buy these databases as it is violation of privacy & doesnt work. Lets analyse the pros and cons for buying such databases
Email Marketing Database:
When you buy database from a database aggregators ( ones who collect database from third party who buy it from various sources). These databases are usually no permission marketing. The users may have opted or voluntarily given their information to a 3rd party which may be a website, exhibitions, some raffle draw coupons etc. They are definitely not waiting to here from you. So in this case when you buy the database and send mass emails, the email open rates are less. sometimes not even 5%. These databases are often 40 – 50% invalid. A Company also often damages its brand by spamming users. Plus the cost of email marketing software and other man hours spent. In our view its not right way to do marketing & a waste of time. You are better off creating your own list of subscribers & connecting with them.
TRA – Telecom Regulatory Authority has a regulation on Unsolicited Electronic Communications Regulatory Policy V1.0 and Mobile Spam Annex . It will be better if you read their spam policy program in the above link.
Database for calling:
We get enquiries from companies who want to buy database for calling purposes. We educate them that we are in business of lead generation not database sales. Today in low cost, you can reach professionals like Owner, founder, director, HR managers, and many other professionals by doing Linkedin Advertising & Facebook Ads
Analyse this scenario:
Even if companies manage to buy database from another company. Do they know the source from where database is bought? The accuracy of data? if 40% of these records are junk, think about the man hours wasted on these calls. This type of cold calling has no place in 21st century where digital marketing has advanced way ahead and effective too.
We believe in Digital Advertising & can provide better return on investment compared to the above method.
Contact us to find alternate ways to generate leads & we are sure you will find better methods. We are also introducing a new form of Pay Per Lead Model, where you only pay when you get a qualified lead. Talk to us for more information or you can Check Our SEO Services and  Snapchat Advertising Services 
Mukesh Pandey is a Digital Marketing Strategist. He is Google Adwords Certified and strongly believes that Internet will enable us to speed up innovation and make life easier for everyone. He also founded Leads Dubai which is a Lead Generation Company in Dubai.Know more about Mukesh on Google+