Online Lead Generation for Luxurious Property on Palm Jumeirah
Online Lead Generation for Luxurious Property on Palm Jumeirah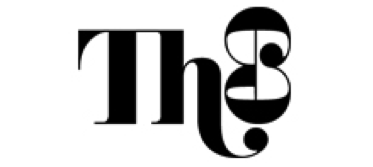 About IFA Properties The8 Project:
Inspired by cool, chic Miami style living, The 8's design is sophisticated and clean with a contemporary touch. Lightweight architecture and spaciousness are carried throughout the design, from the exterior focus on wide-open balconies to the airy and sleek interior where space is adorned with modern finishes. More art gallery than apartment, The 8 will be one of the Palm Jumeirah's most distinguished addresses.
Background:
This was a new project and IFA wanted to promote the project beyond the regular property events. They wanted to increase the reach and help get more awareness in GCC countries. Google Adwords campaign could give instant reach and good quality traffic to this high value beachfront property.
Objectives:
Increase quality leads from the target market
Promote & create awareness about the project
Appear in top 3 results for the important keywords in UAE & GCC
Maintain a consistent online performance and lead funnel
Challenges:
Dubai Properties or invest in dubai keywords have sky high cost per click rate of more than AED 20 per click.
Competitive space in google search advertising with big players in the market to appear in top results
This was a new project so the campaign required to test and experiment first.
Price point of the luxury property was higher, so we had to ensure lead quality
Limited flexibility in terms of landing page and design changes.
Our Strategy & Approach:
Leads Dubai employed different of tactics and optimizations to the luxury real estate company's Adwords account. We developed the basic structure of Adwords campaigns from ground up. This helped to get maximum conversions within the target CPA. Ad copies and all possible Ad extensions were utilized to better convey the property investment benefits. We also suggested a few changes on the Landing page to reflect the promise mention in the text ad copies, which really brought up the Quality score and Ad ranking for their Ads. This factor helped us greatly decrease the cost per click / lead
Its easy to run Adwords on an automated setting however there are chances that you can finish up your budget quickly on wrong clicks. This is where Leads Dubai optimization expertise & experience came handy.
We used the following Strategies
We ran their ads for UAE (English Ads) and GCC (Arabic Ads) Markets. So English and Arabic campaigns were simultaneously used.
Search Ads – In addition to writing more relevant ads, Dynamic keyword insertion (DKI) helped greatly

Display Ads – Unlike text-based ads, display advertising relies on elements such as images, audio and video to communicate an advertising message. It comes in several forms, including banner ads, rich media and more.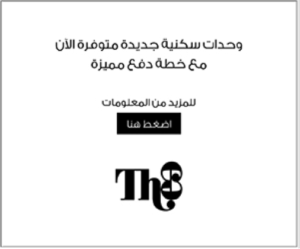 Ad Extension Optimization
Call Extensions: The use of ad extensions in ad copy to drive phone calls. In the ads, the phone number for the real estate office is prominently displayed, and calls to this number are tracked both through Adwords.

Sitelink Extensions: Site-link extensions containing links to the Real Estate site. These allow our client more ways to describe their offerings and promotions.

Callout Extensions: Callout Extensions easily add information – and value – to your AdWords ads.

Structured Snippets Extensions: Structured snippets allow your ads to highlight specific aspects of your products and services.
Remarketing – Audience Segmentation was done and we bid higher for people visiting the website / landing pages. These campaigns in fact have performed the best in terms of conversions
DSA – Dynamic Search Ads – Using this strategy we were able to deliver Text Ads created dynamically which suited the search term query typed in by the user in the google search.
Gmail Ads – These campaigns also had a big share in terms of conversions. Gmail ads are interactive ads at the top of people's inboxes. A Gmail ad shows first in its collapsed form. When someone clicks on the ad, it expands to an email-sized space that can be used to meet a variety of advertising goals.
Results:
Total Ads Impressions Served: 3,077,008
Total Clicks/Visits to the site: 20,819
Total Conversions from Clicks on Ads: 101
Basem Bitar – Senior Online Marketing analyst of ifa properties says
" Amazing service and impressive responses from the account manager, we appreciate the professionalism of Leads Dubai, everything is very professional looking, unlike many other solutions. I recommend Leads Dubai because it really directly correlates with an increase in sales."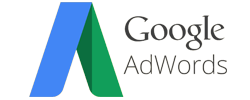 Summary
Article Name
How Online Lead Gen. net 100+ qualified leads for Dubai Real Estate
Description
Ads Impressions Served: 3,077,008 Clicks/Visits to the site: 20,819 Conversions from Ads: 101 Online Lead Generation for Luxurious Property on Palm Jumeirah
Author
Mukesh Pandey is a Digital Marketing Strategist. He is Google Adwords Certified and strongly believes that Internet will enable us to speed up innovation and make life easier for everyone. He also founded Leads Dubai which is a Lead Generation Company in Dubai. Know more about Mukesh on Google+