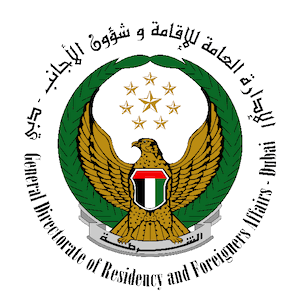 About DNRD:
The Department of Naturalisation and Residency Dubai (DNRD) looks after entry permits, visit visas, residence visas, etc for entering and living in the UAE if you come in through Dubai. DNRD is also referred to as the Dubai Immigration Department or Dubai Naturalisation and Residence Department. Other emirates have similar offices.
Background:
DNRD wanted to promote its smart gate station for over 1 week in Mercato Mall Dubai. 1 week before the event and they wanted to reach maximum users living in dubai who will visit the station. They were very clear on their requirement to use social media marketing to promote the 10 day promotion of the new service. Budget was limited and they wanted to get the maximum reach. They approached Leads Dubai just in time.
Instagram Ads Objective:
Increase awareness & get more visibility & reach to promote their smart gate station through social media marketing. Below is one ad sample from Instagram Ads

Strategy & Approach:
This was a complete instagram only campaign & target audience were residents in Dubai.
Connected Facebook & Instagram profiles in order to run ads through ads manager
We created separate adgroups of English and Arabic to show relevant language ads to users.
Different bidding options were used, mainly Impressions & unique reach in order to maximize the coverage
Click to Action campaign like app downloads and visit to website were also created
Results:
In 3 days 300,000+ residents in dubai saw the Instagram ads
3000+ likes & close to 500 new website traffic was generated
Over 200 new genuine Instagram followers were obtained
Summary
Article Name
DNRD promotes its events with Instagram Ads. Better way to reach people
Description
DNRD promotes its events using Instagram Ads. Objective was to Increase awareness & get more visibility & reach through social media marketing.
Author
Mukesh Pandey is a Digital Marketing Strategist. He is Google Adwords Certified and strongly believes that Internet will enable us to speed up innovation and make life easier for everyone. He also founded Leads Dubai which is a Lead Generation Company in Dubai. Know more about Mukesh on Google+