New Ad Extensions in Adwords. Creative ways to use them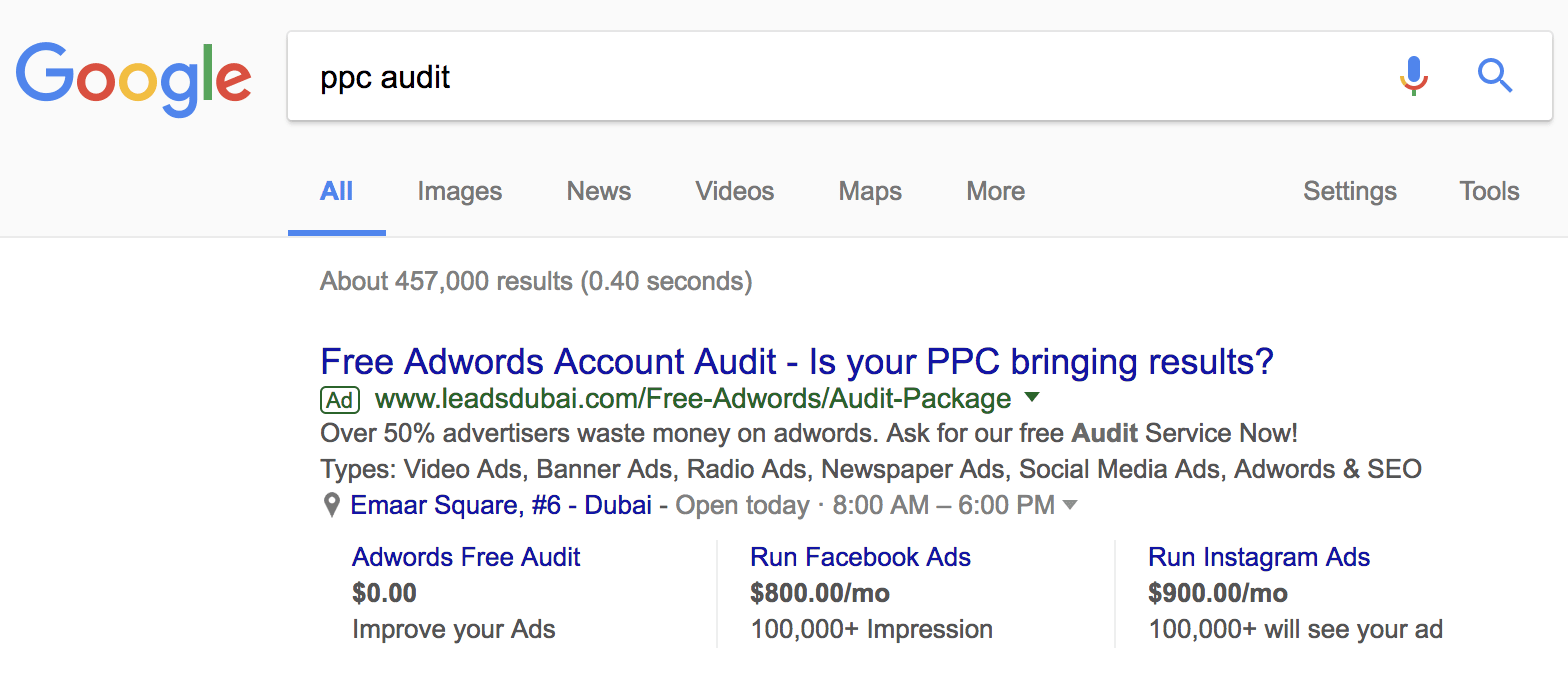 Ad extensions in adwords makes your ads stand out and increases chances of more clicks
In the above ad we have used
Call Out Extension
Structured Snippets
New Price Extentions
Site Links
Location extensions with google my business account
Without these extended text ads, your ads would only be a 3 line ad compared to now 8 lines!
Most marketers desire that their advertisements feature across the complete search engine page results of customers. What is the way to achieve such domination of SERP? The answer is- via Ad Extensions. These Ad Extensions refer to the additional information bits allowed by Google which permit advertisers to add to their text ads for providing more, especially relevant information for searchers.
Ad extensions do not take much time for setting up. They can be set up at no extra cost. Ad extensions, though eminently beneficial are not kept a secret. Most likely, your biggest competitor companies are using them. But they may be doing it ineffectively with dull messaging.
How can you differentiate in the world where all are thriving with informative, clickable appendages? The answer is finding more innovative ways to make use of Ad Extensions.
There are 3 alternative applications of Adextensions that are designed for creative use:
Price extensions are comparatively newcomers as regard ad extensions. In the case, you are selling something, they are very essential. Generally, price extensions permit you to promote particular services or products and advertise the related costs, besides the remaining of your creative ad.
Price extensions figure below the ad's description section and directly link to the website pages related to the items which you want to highlight. You can use a price qualifier ("Up to" or "from"), a category (likea header) and also a brief description. Price extensions are the most information-rich among Ad extensions.
Lead generation through message ad extensions
Google notes that people spend an incredible quantum of time on mobile phones. Also, it iswell-known that people love texting instead of speaking or hearing. Here come Message Extensions that allow potential customers power on phones to reach to advertisers through SMS, in place of making a call.
A message extension permits potential customers to interact withanyone who is part of your business through text, instead of requiring them to navigate your website or click on your call extension. Also, you can add a pre-written message forkicking off the conversation. The best aspect- message extensions clicks cost the same compared to elsewhere in your ad.
Ad Extensions for daily call out
Price and message extensions are comparatively new, but call extensions are common to every Ad Words account. They provide quick hits of supplementary information about your service, product or business. These are used generally at the account level.
In sum, extensions are a fabulous way to improve the performance of your ad, especially by using them creatively.
Leads Dubai is a Lead Generation Company. We are Premium Google Partner helping you optimize your adwords results. PPC advertising works!. Talk to us about our adwords audit service today.
Summary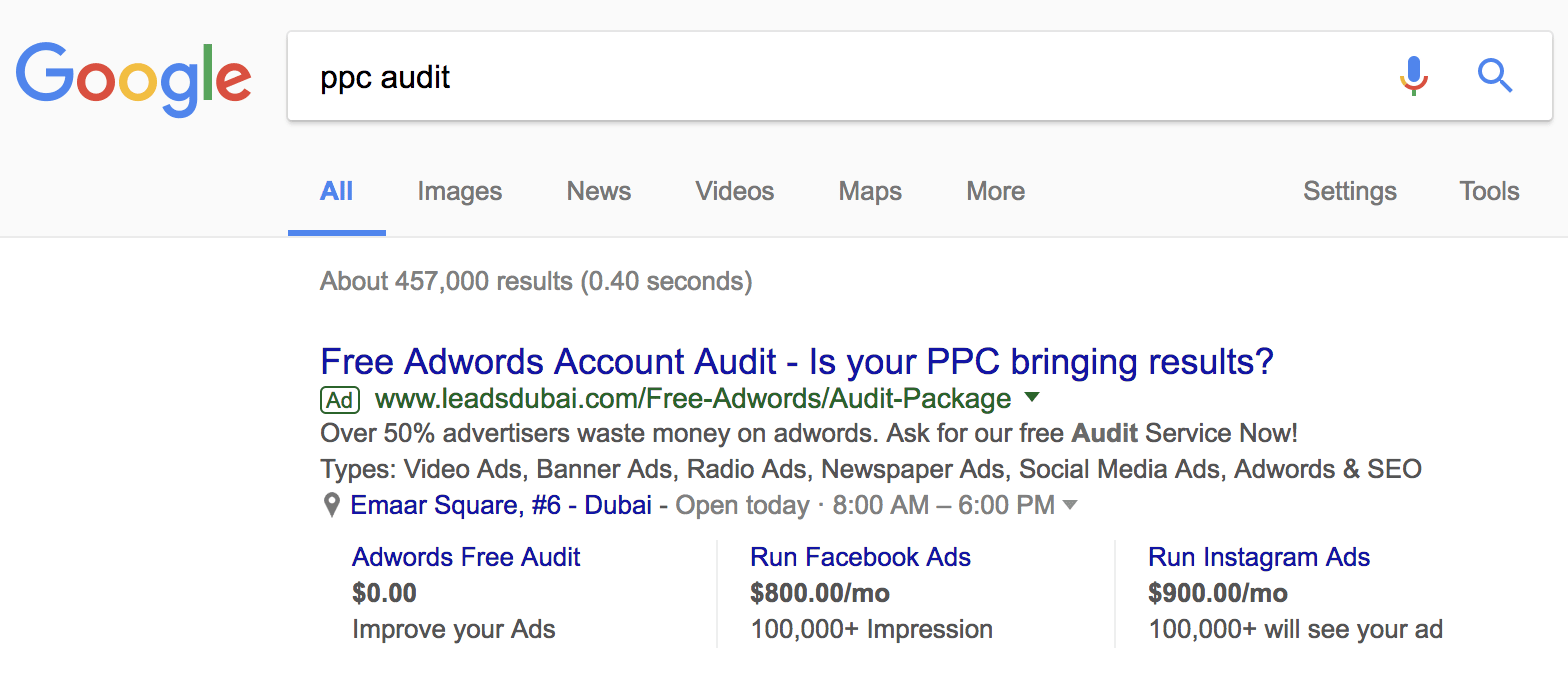 Article Name
Creative Ways to Make Use of Ad Extensions | Advanced Google Adwords
Description
What is the way to achieve such domination of SERP? The answer is- via Ad Extensions. 3 Ad extensions are designed for creative use and offer good CTR.
Author
SEO Consultant and Author. Kanika is a SEO Consultant and has keen interest in Internet Marketing. She composes web blog identified with most recent Search engine optimization trends and tips.