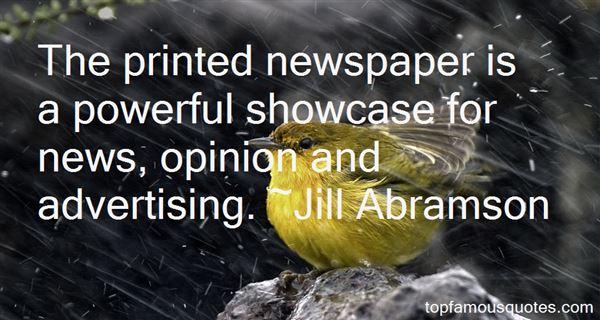 Although newspapers readership is declining, many still start their days by having newspapers delivered to their residences, or read evening papers. A company or business that puts a well-placed ad in a local newspaper can be assured that a broad spectrum of people will view it.
Newspaper advertising is more trusted than many other forms of advertising. Business owners use newspaper advertising to help increase brand recognition, product sales, new foot traffic and repeat business. People expect to find advertising in their newspapers. In fact, many people buy newspapers just to read the ads from the restaurants, movies and discount stores. Print Advertising can be useful if planned well.
One of the advantages of newspaper advertising, as opposed to advertising with TV Advertising or Radio Advertising, is that a newspaper ads can be viewed many times. Whereas people might miss or ever change the channel on a radio or tv commercial, it is hard for them to ignore a large ad in a newspaper. In addition, people can take their time reading a newspaper ad, making sure to see all of the necessary information.
Benefits of Newspaper Advertising
Newspaper advertising has proven its effectiveness over time.
Readers look for and forward to ads in newspapers.
Reading the newspaper has become a habit for most families. It has something for everyone.
Newspapers permit an advertiser to reach a large number of people within a specified geographical area.
It offers a great variety of ad sizes. If you don't have a large budget, you can still run a series of small ads.
Combining text and visuals, well-designed newspaper ads engage your customers on many levels
A reader can refer back to a newspaper ad, or even clip and save to call the business later.
Newspaper ads have the ability to communicate lengthy, complex or detailed information and descriptions.
You can reach certain segments of your market by placing your ads in different sections of the paper such as: sports, comics, crosswords, news, classifieds, nations and more.
Classified Ads section can work great if the offer is good.
An advertiser has flexibility in terms of ad size and placement. Production changes can be made quickly, if necessary, a new insert can be added on short notice.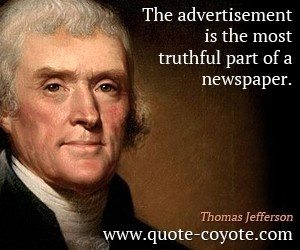 Advantages to magazine advertising:
Access to a specific customer base. While anyone might subscribe to a local newspaper, only car enthusiasts subscribe to Car and Driver. Magazine ads allow you to better reach your target audience.
More bang for your buck. Readers don't discard magazines as quickly as they do newspapers, so your ad will be relevant for a longer period of time.
Help brand your business. Magazine printing methods allow for higher resolution images and better color options, which allow you to build your brand image in a positive way.
Credits to: SmallBusiness WiseGeek Mediaspectrum ConcordMonitor
WebsiteMarketingPlan YourArticleLibrary
Leads Dubai has tie-ups with major newspapers in UAE. We can help get you the best ad placements & rates. Contact us for your Newspaper Advertising requirement and quotations.
Summary
Article Name
Benefits of Newspaper Advertising | Newspaper Marketing
Description
Leads Dubai has tie-ups with major newspapers in UAE. We can help get you the best ad placements & rates. Contact us for your Newspaper Advertising.
Author
Mukesh Pandey is a Digital Marketing Strategist. He is Google Adwords Certified and strongly believes that Internet will enable us to speed up innovation and make life easier for everyone. He also founded Leads Dubai which is a Lead Generation Company in Dubai. Know more about Mukesh on Google+