Insurance Company Increases Online Leads with Google Search Ads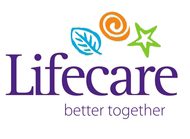 About lifecare international:
Lifecare International is an independent, fully regulated and ISO certified specialist intermediary. Founded in 1996 and staffed with over 100 caring, innovative and passionate professionals—they offer,services.
Background:
Lifecare International is an established advertiser in the PPC landscape for numerous years. They have been using Google Adwords, but were unhappy due to low response and support from another agency. They wanted a more responsive and better results from the ppc campaigns. Lifecare was looking for new ways to improve the performance with higher ROI. This is where they contacted Leads Dubai to improve the campaign. The team at lifecare is very hands on and understand the importance of digital.
Goals:
Increase the number of leads for UAE & Qatar Markets.
Appear in top 3 results for the important programs in target markets
Decrease the cost per new enquiries
Maintain a consistent online performance & improvements
Optimize the campaign & having more transparency on the campaign spends

Challenges:
Insurance is a highly competitive field and were unable to grow within the budget
The landing page and campaign structure was not done well.
Established & tough Competition & Limited advertising budget.
Strategy & Approach:
Leads Dubai used below strategy to help Lifecare International with online campaign:
Lifecare International is popular brand – created new brand campaign.
The revised landing page was created to improve conversions.
Campaign structure and settings were adjusted along with locations settings
Different Keywords match type themes were created to control & improve CTR
Introduced targeted program themed-based keywords & ads & landing pages.
Use of Remarketing campaign to show ads to site visitors.
Used ad extensions like call, sitelinks, callout, Structured snippets to boost CTR, Leads, more calls.
Regular removal of negative keywords and adding new ones to optimize the budget spends.
Top of bid bidding to show the ads ads in the top 3 positions.
Used ad scheduling & device targeting & constantly monitoring the SQR.
Key Tools Used:
Google Search & Display Campaign Settings
Keyword Match Types & themes
Landing Page revisions
Remarketing Tools
Keyword Planner Tool
Google Analytics & Goals
Above pic shows Blue Line, which is the total number of enquiries per month. Orange line shows the cost per enquiry. We started from December 2015 onwards. This data is for 6 months. As you can see the number of new leads increased and the cost has remained lesser. With all external factors in consideration.
Results:
Cost was reduced 3 times by almost AED 100 per lead.
Number of leads per month tripled than previous periods.
Search ads in top 3 showed more than 80% of times
Visibility and brand recall is higher. Have maintained the top ad positions
Malcolm Dainty – Marketing Manager of Lifecare International says:
"Digital marketing is diverse and always evolving, therefore keeping up to date with new ways to reach our target audience, convert prospects and measure ROI is a full time job in itself! Leads Dubai showed us where we could improve our existing campaign to increase leads and maximize our budget. They made the sometimes confusing world of PPC easy to understand".
Summary
Article Name
Insurance Company Increases Online Leads with Google Search Ads
Description
Goals: Increase the number of leads, Appear in top 3 search ad results Decrease the cost per new enquiries. Read this Insurance case study..
Author
Mukesh Pandey is a Digital Marketing Strategist. He is Google Adwords Certified and strongly believes that Internet will enable us to speed up innovation and make life easier for everyone. He also founded Leads Dubai which is a Lead Generation Company in Dubai. Know more about Mukesh on Google+