Web Development and SEO Together For Better ROI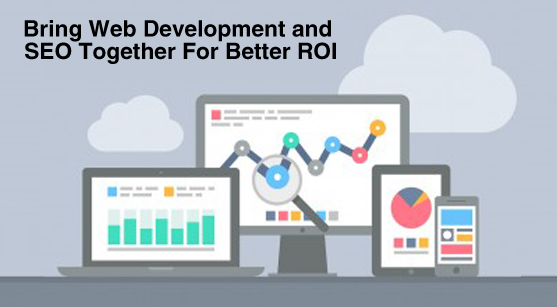 Starting a business with website requires considerations on design and quality of coding associated with it. The web development procedure should have the professional approach, high-quality usability and appeal that suits your business. While all the traits are achievable with a reputed web development company in Dubai, you should not forget about the SEO.
Search engine optimization is the foundation that allows your business to reach target market efficiently. This foundation requires careful attention from very beginning of web development. Even when your business website is in designing phase, it is important to take care of SEO. This way, you can ensure best positions in the search results.
Make content easily accessible
The content on a website is everything that a visitor sees, to understand your business. If you block your content, it can reduce the user experience. The locked content pages that require long forms to be filled don't help the website as they should be. Hence, to improve experience, you should make sure that the content on your website is accessible to your visitors.
Make the site images SEO friendly
SEO friendliness of your website depends mainly on the images you use, especially when your website has to use a lot of images. The images improves the appeal of your website. But they have to fulfill the SEO requirements, otherwise, they start harming the site quality. Hence, during development phase, you need to ensure that included images in the web design are SEO friendly.
The size of image should be balanced enough, so that, it doesn't harm the page load speed. Also, optimization of the image allows search engines to provide extra content related to your page. Along with that, name of the images matters too. You should leverage the right keywords to enhance the search ability of the image.
Create URLs for SEO
The URL optimization is a great opportunity to provide customers what they are searching for. The website's name requires brand power. And when it merges with SEO friendly URLs, the results provides the results you desire. All you need to do is ask the SEO expert web developers to prepare your URLs for the search phrases.
Prepare for mobile
It is now a mobile-first world. You need to ensure that your website is ready for that. The optimization of your web design should become responsive to all the devices. The images, content, layout and everything should fit seamlessly into the smartphone devices. Responsive design is the only way to secure your place in the list of quality websites.
So, that is how you can create a perfect business website by combining web development with SEO. Keep these tips in mind and ensure the success and high ROI.
We at Leadsdubai, focus on SEO part too while design and developing a website. To know more about SEO Services and Web Development – Please call at +97150 3047470 or mail at leads@leadsdubai.com
SEO Consultant and Author. Kanika is a SEO Consultant and has keen interest in Internet Marketing. She composes web blog identified with most recent Search engine optimization trends and tips.