Why Tags are Important for Search Engine Optimization
In today's time, Search Engine Optimization (SEO) has become an integral part of the business that serves the customers online. Over the years SEO it has undergone massive changes. But it suffices to say that following the practices of same, the businesses have high chances to achieve success in short span of time. Today, we will learn about the importance of tags for SEO that helps in making your site visible, getting more leads and ensuring a maximum number of customers.
Know different types of  SEO Tags and their Importance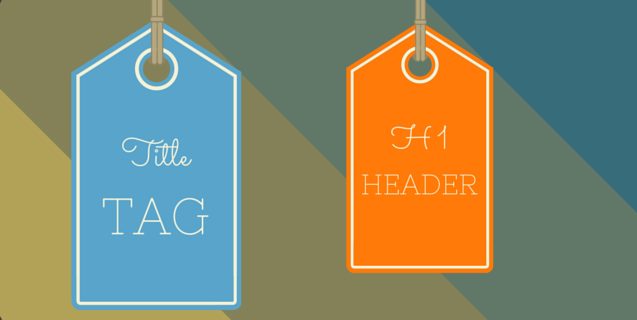 With the help of tags, it becomes convenient to differentiate and define data. In other words, it helps the search engines to understand which data to view when users enter a particular word on their page. It is an important on page SEO factor
Let us learn more about different tags involved and their importance:
Title Tags
It is the tag that can be seen above the description of your page in the search engine result page. This is important as it creates a tone for the readers who would only visit the page after understanding that they will get what they had been looking out for long. It needs to be descriptive as possible it can be.
Header Tags
The SEO experts use such tags quite a lot on the website to create different sections of content such as H1 H2 and so on. This helps to calculate the page rank a lot simpler. Such type of tags is important to create the content for better optimization and usability of the site. Besides, it is best for the on-page SEO auditing too.
Blog Post Tags
Ideally, such type of tags is not considered to be a part of HTMP. But it is a good way to organize the blog posts with Content Management System. It does not show a direct impact on SEO, but certainly, plays a dominant role. It helps create an internal linking to the site leading to improved navigation and smooth working of optimization.
Remember, header tags and title tags play an important role during SEO campaign. Even post tags are important but to create a good user experience, you need to understand the right way of operating it. Furthermore, if you have recently started your online business, it is advisable to consult an SEO professional or trusted SEO Company. The expert of the same field can help you understand the right way of using tags to generate good traffic.
Bonus SEO Tip:
Make your page title and the meta description appealing to users when it appears in the search engine results page. This way – you get most of the clicks and traffic. Make sure to optimize for the right keywords. Check our SEO services option by clicking the menu options.
SEO Consultant and Author. Kanika is a SEO Consultant and has keen interest in Internet Marketing. She composes web blog identified with most recent Search engine optimization trends and tips.