Social Media Marketing with Facebook Advertising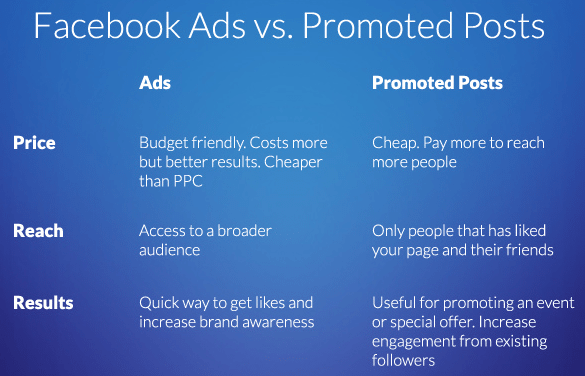 Social Media Marketing with Facebook Advertising
Many social media platforms allow endorsement of ads through their websites. Facebookhas taken advertisement to another level. A lot of people assume they have good understanding of Facebook ads but unfortunately they hardly scratch the surface with ads. In this blog, we will learn Social Media Marketing with Facebook Advertising.
Many feel that boosting facebook posts is the way to go. You can reach your audience according to age, gender, location etc which is initially great because you can see that these posts reaching thousands of people within in a short span of time. But for businesses selling products or services, general 'awareness' of the audience is not enough. You need conversions that lead to purchasing of your goods or services. This is where Facebook Ads Manager – a platform that assists marketers to manage their ads effectively comes into being.
There are three types of Facebook Audiences you need to focus on:
Facebook Custom Audience – The people who visit your websites or are fans of your Facebook Pages.
Database Audiences – Upload your email or database list on facebook to show them your ads on Facebook
Look alike Audience – The people who have a similar interest to your type of pages or websites.
Detailed Audience – Audience you can make on basis of gender, location, behavior, income etc.
Custom Audiences gives facebook advertising a short in the arm. This is where you start getting better results. To turn on custom audiences you need to install the facebook pixel code on website. This pixel helps in tracking potential clients who visit the company's website. Marketers can in turn use these details to show their ads to the rightly targeted customers who are more likely to be interested in buying the product or service on facebook.
Facebook tracks our online behavior and habits which is sold to advertisers. See what facebook already knows about you in our last blog.
If you're not paying, you're not the customer–you're the product.
Leads Dubai is a social media marketing agency. We do facebook advertising best practices to help you get better results in social media marketing. Contact us
Image credits – Social Mouths  Video Credits – #adamruinseverything
Summary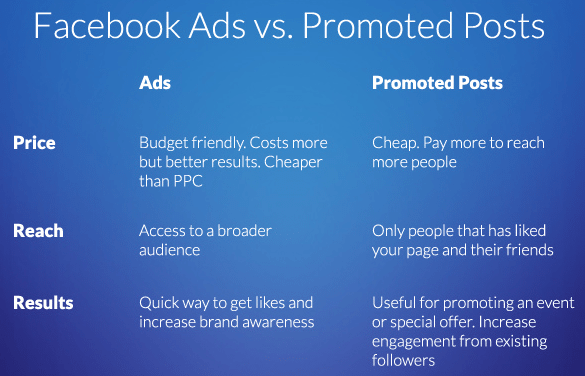 Article Name
Social Media Marketing with Facebook Advertising - Boost post or Fb Ads?
Description
Social media marketing is the best way to reach your customers. Facebook is the giant of a social media you cant ignore. See some of new targeting options
Author
Kimberly is an experienced Social Media Marketing Professional. • She has an experience of 2+ years in social media marketing in Dubai • She has successfully worked with 25+ industries to promote them on social media and create good brand awareness for them. • Her expertise includes Facebook, Instagram, Snapchat & LinkedIn advertising / management. • Based on her practical experience she also provides the training for the Digital Marketing Workshop conducted by the company.