Snap Pixel – Custom Audiences & Retargeting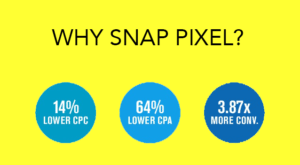 Days of chatting over apps have now been replaced by an even more engaging way of chatting called Snapchat. Snapchat is a social messaging app that allows you to send photos and videos to friends, together with text. The main difference between tweeting or messaging on social media is that Snaps disappear mere moments after the recipient sees them.
But could we use them to market our goods and services? The answer is a resounding YES!  "How can this be"?
The answer is Snapchat Geofilters & Ads!
Snapchat has made their Snap Ads available in quite a few countries, the developers have been working on a new feature called Snap Pixel. This new feature will allow marketers to track whether visitors to their sites are coming after seeing a brand's ad on the Snapchat app. Even if the customer didn't directly engage with the ad, marketers can still track the traffic.
Those using the self-serve Snapchat Ad Manager Tool will have access to this pixel. The only limitations this pixel has is that it will only allow brands to track conversions for their vertical-video Snap Ads, not Sponsered Lens or Sponsored Geofilter campaigns. However, this might change in future.
Advertisers know that  Facebook, Google, LinkedIn, Pinterest and Twitter already use this code and Snapchat is looking to compete for brands' budgets with this tracking tool. For Snapchat, this is especially important as they care more about raising revenue than brand awareness.
To track conversions brands will add the Snap Pixel code to the pages on their sites that they want to track and will specify the conversion event that the page corresponds to, such as "Add To Cart." Advertisers will be able to select from predefined conversion events but eventually will be able to create their own events. They can currently choose from:
Purchase.
Save.
Start Checkout.
Add to Cart.
View Content.
Add Billing.
Sign Up.
Search.
Page View.
After setup, marketers will be able to view the conversion-tracking measurements through Snapchat Ad Manager. In addition, they can also see data from different date ranges and be able to break audiences who simply viewed an ad and those who engage by swiping up.
Snapchat does not plan on stopping there as they plan to have brands be able to use Snap Pixel to retarget the people visiting their sites based on the pages they visit. Furthermore, the social media app plans on having brands be able to create "lookalike" audiences of people with similar characteristics to those site visitors and aim ads at those people.
Gone are the tedious days when one had to advertise through Bill boards, newspaper, pamphlets, radio or television. Internet and Social Media has made the world small. Far reaches of the world can be reached in no time.
If you don't have a Snapchat account yet then do so right away! Make every effort to reach as many people as you can in a fun and easy way.
Leads Dubai is a Social Media Marketing Company in Dubai – UAE. Talk to us about your
Snapchat advertising
today
Summary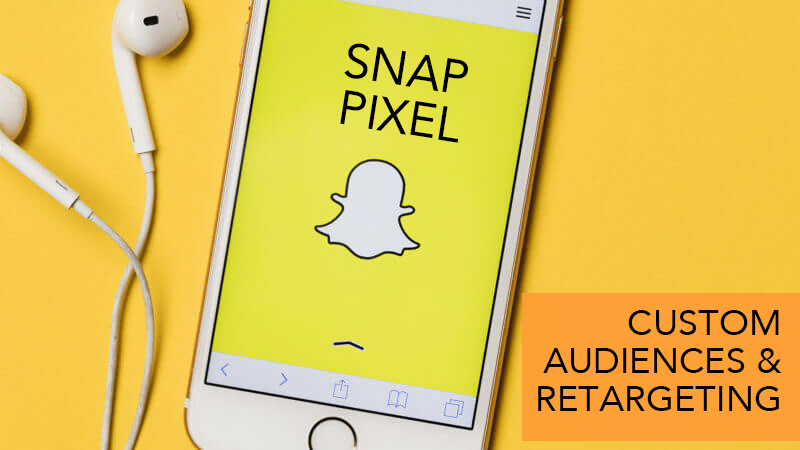 Article Name
Snap Pixel - Custom Audiences & Retargeting
Description
Snapchat Developers have been working on a new feature called Snap Pixel. This new feature will allow marketers to track whether visitors to their sites
Author
Kimberly is an experienced Social Media Marketing Professional. • She has an experience of 2+ years in social media marketing in Dubai • She has successfully worked with 25+ industries to promote them on social media and create good brand awareness for them. • Her expertise includes Facebook, Instagram, Snapchat & LinkedIn advertising / management. • Based on her practical experience she also provides the training for the Digital Marketing Workshop conducted by the company.