Instagram Stories Ads. How to make a brand impact the right way.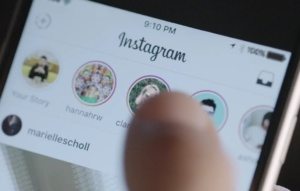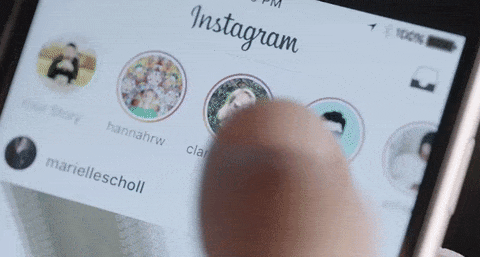 Instagram Stories Ads
Did you know you can run ads on Instagram between Instagram Stories just like Ads you see on Snapchat? These are called Instagram stories Ads.
Instagram Stories ads fully embrace this trend while also taking advantage of an already captive audience that is eager to view fresh content from both friends and their favorite brands.
These ads appear between video stories on Instagram and take up the full screen, creating a more immersive viewing experience. Ads in stories can only be run using the reach, video views, conversions, app installs or traffic objectives.
You can use Facebook to create ads that run on Instagram Stories. Upload one photo or a video (15 seconds) that will appear between people's stories.
You can create these ads by following the below steps:
Go to Ads manager
Click Create an Ad
Select the the desired objective
In the Ad Set section, click Placements
Select Edit Placements, then select Instagram placement
Click Stories
Please keep in mind that stories ads can only be run on Instagram and only 9:16 vertical images and videos can be used.
Ads in Instagram Stories use the same targeting and measurement tools as ads that run in feed on Facebook and Instagram (the targeting possibilities are endless). You can also capture audiences who have seen ads in their stories and target them on the Instagram feed.
Instagram Stories Ads also allow a business to advertise inexpensively while remaining simple and able to change their marketing content at a moment's notice should they need or decide to. Instagram Stories Ads also allows businesses to engage a unique audience that they would be unable to find so easily somewhere else, and increase their brand awareness.
It also allows businesses to stay current and relevant in their audience's' lives with well-timed postings of ads that play off of current events, trends, and fads.
While Instagram Stories ads can only be published on Instagram Stories, they can also be shared on Facebook's' Feed.
Its a great time to start running these ads as many companies have not pursued it as yet! For more information or to run your own Instagram stories ads please contact us on leads@leadsdubai.com or call +97150 3047470
Leads Dubai is a social media marketing management company in Dubai. See some of our client testimonials on instagram advertising.  Talk to us for your marketing requirements today
Kimberly is an experienced Social Media Marketing Professional. • She has an experience of 2+ years in social media marketing in Dubai • She has successfully worked with 25+ industries to promote them on social media and create good brand awareness for them. • Her expertise includes Facebook, Instagram, Snapchat & LinkedIn advertising / management. • Based on her practical experience she also provides the training for the Digital Marketing Workshop conducted by the company.