Increase Instagram Followers – 4 Best Tips

Increase Instagram Followers – 4 Best Tips
Instagram can be used very effectively as a targeted, advertising method for any product when used correctly. You have the advantage of drawing the right crowd. There are few basic methods that will help to achieve the same. See how you can increase instagram followers.
Here is a brief description of these.
Using right # hashtags
Using proper filters
Choosing correct timing to post
Sponsored posts and Product reviews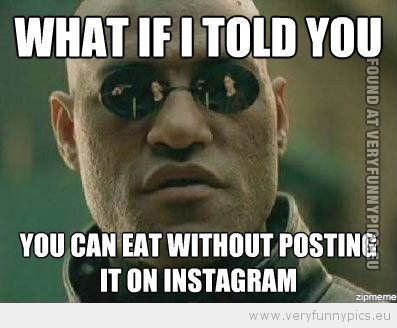 1. Right Hashtag on Instagram
It's important to hashtag your photos (products) since this will help people to find your products when they are looking for something specific. However, using relevant hashtags is the first and most crucial step. Use a tag that describes your brand (product) and also do some research on what 'word' is most being searched for!
This way by using keywords in your hashtags, they can be used effectively for marketing your product. Here are few examples of hastags used: #love (1,027,917,810 posts); #cute (351,930,751 posts); #fashion (351,195,493 posts) Research for more trending ones in your space.
To find relevant hashtags, use free online program like IconoSquare or Websta. However, it is important to note that Instagram allows for a maximum of 30 hashtags per post. Also, make sure you revisit your hashtag keywords every few months to make appropriate changes.
2. Use Right Instagram Filters
The Instagram community in general respond more favourably certain photo filters than others. This fact can be used in your favour. With just a few taps you can add great quality and finesse, style to your photos. Make it more natural.
3. Choose the Right Time to post
Timing is very crucial to your success! Analyse what has and has not worked for you in the past. IconoSquare's optimization section, will help you can get a detailed analysis of your posting history vs. engagement. This report will also highlight the best times of the day and days of the week to post. If you switch to business profile on instagram, the analytics shows what time your followers are online in order to post.
4. Sponsored Posts and Product Reviews
In order to make an impact, you need to take advantage of influencer marketing on Instagram, which will help exposing your brand to a wider audience. Follow the right influencers
Create a Facebook page to run ads or create a personal page business activity for free on Instagram.
Select your target audience
Select a period for running your ads depending on your budget.
Instagram Tools
There are hundreds of Instagram tools that can help you and your Instagram strategy. Key ones are:-
Schedugram– Schedule your Instagram post for the most engaging times.
IconoSquare – Info, analytics and insights into your account and followers.
Webstagram– Find the best hashtags for your posts and people for your sponsored posts.
Once you've built up a large following on Instagram, there are many tactics to making money on Instagram. Also posting too much, or too little will not help. Using the right proportion of posting which is valuable and makes people stop by to engage will help the organic following over time.
Conclusion:
Like any other tool, it all depends upon how the user as to how they are going to make use of the tool in their hand. Find out all that Instagram has to offers and your product can successfully reach the targeted audience on the social network. There is no shortcut to success.
Leads Dubai is a Social Media Marketing Agency. Talk to us to increase Instagram followers. See our Instagram Advertising services and talk to us to elevate your message.
Kimberly is an experienced Social Media Marketing Professional. • She has an experience of 2+ years in social media marketing in Dubai • She has successfully worked with 25+ industries to promote them on social media and create good brand awareness for them. • Her expertise includes Facebook, Instagram, Snapchat & LinkedIn advertising / management. • Based on her practical experience she also provides the training for the Digital Marketing Workshop conducted by the company.