How to choose right keywords to attract new website visitors traffic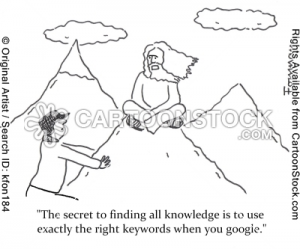 Was in an important hangouts on air about How to choose the right keywords for ideal customers.
First things first: This post is for adwords consultants or experienced marketers.
To make this blog post easier to read i have used bullet points which makes it easier to read and take away the key message. Your time is important too.
How to choose right keywords to attract new website visitors traffic
Below are the interesting points taken from the 1 hour webinar on Google Adwords Keywords How to:
Keywords you choose to show ads are different than Search Queries. Google matches your keywords with the closely possible search queries to show ads.

The secret to success on AdWords is NOT getting your ads in front of the MOST people, it's getting your ads in front of the RIGHT people. 

 Get your ads in front of customers at the right time, right place for right reasons

Use the search term in the headline of the ad (you may have to edit it a bit to make it fit or to make it grammatically correct) and try to include as many of the words from the search term in the rest of the ad.

Have 3 list of negative match types in your adwords campaign:  = General Exclusions applies to the broad and phrase match campaigns. = Phrase match exclusions applies to the broad match campaign only = Exact match exclusions applies to the broad and phrase match campaigns.

 One search query can trigger multiple match type keywords in the account. In this case restricted matchtype with all thing equal gets eligible to run for auction.

If same match type then highest ad rank, longer keywords, more specific location targeting. Make sure you have adequate budget for the day.
 Google tries to match ur keywords with the best queries as possible. Segment Search terms report with delivered keyword matchtypes to see which one performs

 If there are more exact match impressions. it will be great to add more variations. Leverage keywords more based on matchtype impressions. See which matchtypes get more impressions

Put -ve phrase match in broad match adgroups. Better to seperate adgroups based on match types to have more granular control on creatives and bids. they behave differently

 See which match type keywords have more volumes, separate those keywords in different match type ad groups exact match type and phrase match type keywords to structure your account

This means  phrase match should have negative exact match keywords. Broad match should have negative of phrase match keywords. Test your messaging based on match type. Look at the volumes. Ensure broad match types dont take away impressions from targeted keywords

 

spent / cpc * conversion rate = leads

 The tighter the match types the better is the conversion rates. identify  matchtype performance trends across the account. Use bidding by matchtype. Bid more for exact, then phrase, then modified broad, then broad = baseline bid. This way you can control bids based on matchtypes. Also use automated rules based on matchtype to bid and filter and label the experiments

 Impression share exact matchtype. try to get 100% exact match impression share, then phrase, then modified then broad

 Avoid too many keywords with minute differences. close match varients and miss spellings are auto enabled in all campaigns. Be aware of any overlap of keywords and matchtypes.

 Use search terms report – harvest keywords. see the most impression queries and add them for bids, ad creative, increase granuality.  Increasing bids can help in adrank

Add more match types for that search query and bid for more searched keywords to expand your keyword list. High volume search term to add for above reasons. else there is no need as u already matching for them

 Filter views of keyword based on match types in search terms. See which queries match high for impressions, clickc, conversions and if relevant addd them  as phrase or exact match to bid on them more
The webinar for how to run effective adwords campaign
Opportunities tab – some more ways to find keywords
Get new keyword ideas and matchtype ideas here. new keyword suggestions here..
 Ask people how they will search for you. ( competition )
 Keyword planner research to expand ur keywords 

like enter website

 Delete keywords which dont have impressions
 Dynamic search ads
 A

uto generates keywords from landing page – 

automatically generates headline from website titles /  dynamic insertions
 Dynamic Keyword Insertions  passes through the keywords you have listed to target and displays them in ads
Please feel free to comment on any point above.. See our other blog posts.
Leads Dubai is a Lead Generation Company in UAE. We are also Google Partners and can help show your ads to the right person at the right time. Contact us to see how we can help generate new leads for your business.
Summary
Article Name
How to choose right keywords to attract new website visitors traffic
Description
Below are 18 points how you can generate new leads. Call us on +97150 3047470 to learn How to choose right keywords to attract new website visitors traffic
Author
Mukesh Pandey is a Digital Marketing Strategist. He is Google Adwords Certified and strongly believes that Internet will enable us to speed up innovation and make life easier for everyone. He also founded Leads Dubai which is a Lead Generation Company in Dubai. Know more about Mukesh on Google+