How Business can leverage with Instagram Ads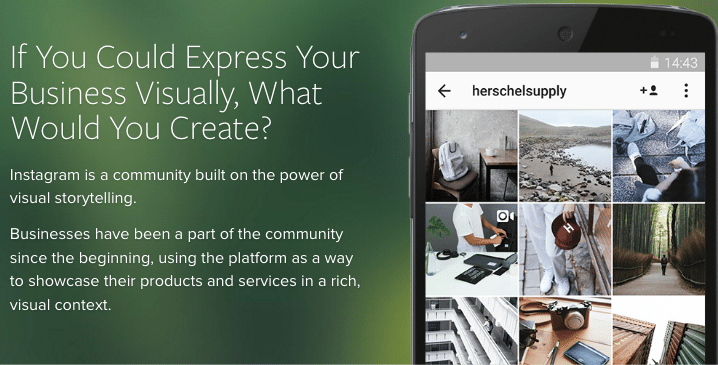 How Business can leverage with Instagram Ads
Sponsored ads on instagram. We often get request from businesses who want to advertise on instagram. It has the most engagement and with pure visual appeal, advertisers are flocking towards this platform. Instagram advertising has introduced new objectives and action oriented campaign strategy.
Growing & Active Instagram  community
The Instagram community now has over 400M+ monthly active users. 

80M+ photos and videos contributed. 

Engagement on Instagram is incredibly strong. When it comes to content production, people have contributed 80M+ photos and videos. 

40B+ photos shared. 

To date, more than 40 billion photos have been shared on Instagram.

People Like about 3.5 billion photos and videos per day.

On average, daily active users spend more than 20 minutes on Instagram every day. People go to Instagram to share and consume content.
1. Start with clear goals
Consider how Instagram fits into your overall marketing strategy. Is your objective to increase awareness, shift perception, or reach a new audience?
2. Choose themes to tell a cohesive story
Choose story lines that are authentic to your brand and are best conveyed through captivating imagery. Create posts that follow these themes for a diversity of content that also remains consistent over time.
3. Take the time to create high-quality content
Produce images and videos that are well-crafted and feel at home on the platform. Take some time to learn from other brands and popular Instagrammers and follow their lead.
Instagram's mission is to capture and share the world's moments – from the everyday to the spectacular. Its simplicity is what inspires the creativity of its community.
Service Type
Provider Name
Area
Description
How Business can leverage with Instagram Ads
Mukesh Pandey is a Digital Marketing Strategist. He is Google Adwords Certified and strongly believes that Internet will enable us to speed up innovation and make life easier for everyone. He also founded Leads Dubai which is a Lead Generation Company in Dubai. Know more about Mukesh on Google+