Google kills right right side adwords ads. What it means for marketers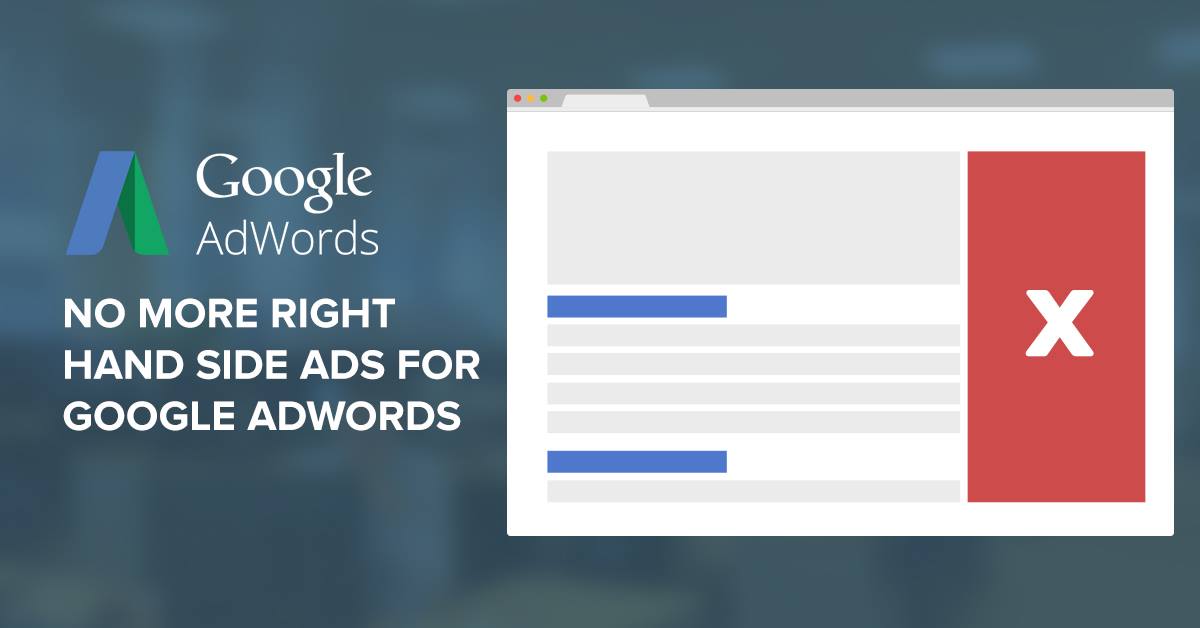 Google kills right side adwords ads. What it means for marketers
Its been over 2 months. The right hand side ads what you once used to see is gone. gone for good. Google earns from the pay per click revenue on the ads. More ads – more chances Google makes money. right?.
Why Google removed the right side ads?
Its a pure data driven decision. Turns out that more users click on the top 3 ads and the bottom of the page. very few users clicked on the right side. which kind of makes them useless to appear on the first page on google. as per wordstream data only 14% of users click on the right side ads. It makes sense for google to use the right side for something more meaningful. In todays digital world not the Eyeballs, but action is money.
What it means for digital marketing companies
This is fairly a big change on how ads look. but should we worry about it? Instead of earlier 11 ads on 1st page. Now there will only be 7 ads. 4 on top and 3 at the bottom of the page. We feel the following things could happen
Impression share will be lesser – this is obvious as 7 instead of earlier 11 ads will only show on first page. this means marketing companies will have to be smarter and improve their campaign performance to get first page impression share
Due to lesser ads in the first page real estate. This could increase the CPC rates. cost per clicks may rise.
CTR – click through rates will increase as instead of 3 ads on top now there will be 4. And best part is even the 4th ad can use sitelink extensions which means the organic links will be pushed further down
SEO will take a beating as there will be 4 long format 3 – 4 line 4 ads above it then 3 before. a user will have to scroll down to see the organic list. So more clicks to us ppc marketers – Yay!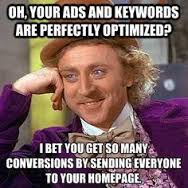 So what should you do.The every green Adwords quality score
with lesser number of ads, the campaign structure. using all the best practices of an ad account, the fundamentals, the site link extension usage and better ad copies. All of this will become even more important. Its the survival for the fittest and google is making us all markers to fight this one out.
Check out our complete adwords guide for google adwords campaign management
With lesser number of times your ads showing, many advertisers will most likely notice a decline in conversions, Which also means the CPA – cost per action rates will increase. The marketplace will be more competitive, resulting in higher CPC rates.
Advertisers will have to be more careful while determining which keywords get higher bids. It's a seller's market as ad space just became that much more competitive and expensive. Combine that with the fourth ad which pushes organic results further down the page, paid search is the primary way to be seen on Google. Read more at ppchero blog
No need to panic. Keep calm and cool.

Leads Dubai is an Google Adwords Certified Company in UAE. We have some happy clients who are getting better roi from advertising on Google. Contact us to tell us your story
Summary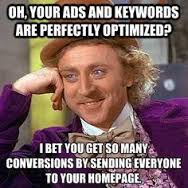 Article Name
Google kills right right side adwords ads. What it means for marketers
Description
Its been over 2 months. The right hand side ads what you once used to see is gone. gone for good. Google earns from the pay per click revenue on the ads. Google kills right right side adwords ads. What it means for marketers
Author
Mukesh Pandey is a Digital Marketing Strategist. He is Google Adwords Certified and strongly believes that Internet will enable us to speed up innovation and make life easier for everyone. He also founded Leads Dubai which is a Lead Generation Company in Dubai. Know more about Mukesh on Google+