How do you generate leads?
Email, SMS marketing, seo, google ads, social media marketing… The list goes on an on. Below 5 steps are common with all these methods?
A user is required to see the ad (step 1) –> click on it (step 2) –> visit the website landing page (step 3) –> read the details(step 4) –> fill up the form (step 5) –> convert (Finally)
As you can see, this is a 5 step process and if any bad /  broken experience in between these steps – the prospect moves out of the funnel. As a result you get lesser leads and your marketing starts to become in-effective. It's worse if you dont know why your marketing is not effective and which of the steps process are broken.
Enter Facebook Lead Ads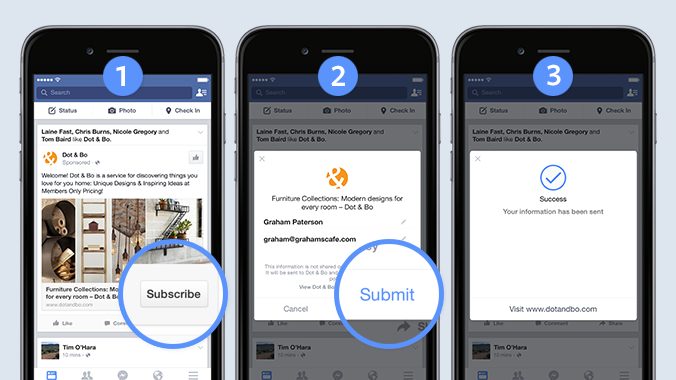 An easy way to sign up for more info—anywhere
With Facebook lead ads, potential customers can sign up for what you're offering within the facebook ecosystem.
By clicking your lead ad, customers will see a form that's already filled with info they've shared with Facebook—like their name, number, or email. The form is mobile-device friendly and designed for the least amount of typing possible. So it's quicker for customers to reach you—and gives you accurate, actionable info so you can reach back.
How Lead Ads Work
Here's how lead ads work. Show your ad to users, and if they're interested, they'll click the call to action to bring up a form prefilled with their personal information that they've shared with the network. They can then review the information, edit it if needed and click Submit.
People are spending more time on their mobile devices than ever before, lead ads will give people an easier way to connect with businesses, wherever they are. With Facebook ad targeting, you can reach the people most likely to be interested in your business and submit your form, so you can efficiently reach high-quality leads on Facebook. See our
facebook advertising services here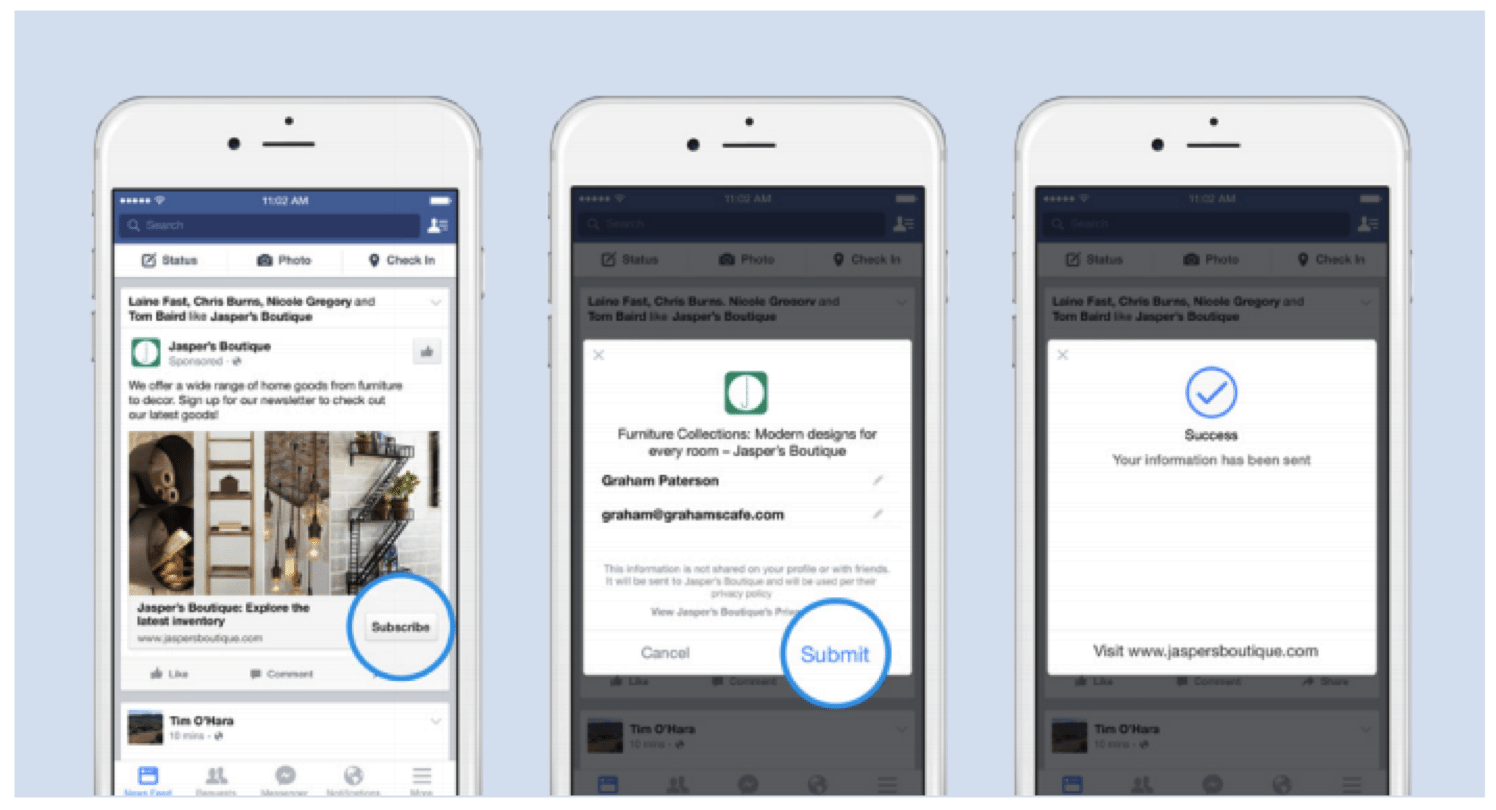 "Leads ads are the best way to run lead generation campaigns on Facebook. Lead ads let people show their interest in a product or service by filling out a form with their details and allowing a business to follow up with them."
At Leads Dubai we have tested lead ads with an educational institute and a commercial services company with lead ads and they both saw more leads at lower cost per lead.
Some Great ways you can use lead ads:
Newsletter sign-ups for current customers or getting information to new customers
A seamless way for education, financial or professional services to generate interest forms
For retail or ecommerce businesses, it's a great way to offer deals, coupons and offers
The auto industry can deliver information about new models, maintenance deals or schedule test drives
The Good & Bad About Facebook Lead Ads:
We have noticed that while the form filling is easier. An Advertiser will get more leads and the cost per lead will decrease. Thats the good thing. The bad thing? – Some of the lead you get will be low quality as facebook is making it easier for anyone to tap  2 – 3 times and their info is shared with you in the page settings.
Having said that, we try to avoid facebook interest targeting as that is a distant reference point to target your audience. It is best to retarget your website visitors, or facebook custom audience to be more specific.
Over to you..
Contact us to discuss how leads dubai can help your company generate new leads by using facebook lead ads. Simply hit the contact us button. You may contact us on 050 3047470 too.
Summary
Article Name
Description
TAP - TAP - LEAD. With Facebook lead ads, potential customers can sign up for what you're offering within facebook ecosystem. See how you can do it too
Author
Mukesh Pandey is a Digital Marketing Strategist. He is Google Adwords Certified and strongly believes that Internet will enable us to speed up innovation and make life easier for everyone. He also founded Leads Dubai which is a Lead Generation Company in Dubai. Know more about Mukesh on Google+