Email Marketing with Re marketing Campaigns drive better results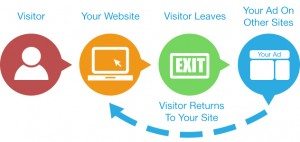 Recently we had an opportunity to propose to our client about the benefits of implementing remarketing campaign in their bulk email marketing campaigns
I want to introduce you to a marketing technique which can help your email marketing clients achieve more results and they come back for more.
Introducing Remarketing Campaigns for Email Marketing
Remarketing campaign complements your EDM campaigns and goes  beyond your email marketing effectiveness.
Video which explains what is google remarketing
Email Marketing with Re marketing Campaigns drive better results
Lets do the maths to understand further
Example:
EDM campaign sent for a client = 100,000 emails
Open rate = 10,000 (10%)
Click through rate = 2000 (20%)
So you sent 2000 traffic to the client website from 100,000 emails
Going further…
Lets say the client website has conversation rate of 10%. This means out of 2000 people who visited, 200 users (which were sent through EDM) took action what the client desired. (EDM means email marketing)
Going further…
This also means 1800 remaining users who came to the page didn't take action. They simply went away due to n number of reasons ( on Average 95% people never convert and they go away.)
It is these users we are after.
Through remarketing technology, we will place a small 2 line of code on the clients landing page. ( Lets call it test drive landing page A)
This way whoever comes to this landing page A, the technology will identify them as your EDM source & keep adding them in a list based on set of rules. Once the list has min of 100 people, the technology will track & follow these users and show them ads on almost any site they visit thereafter. Be it Facebook, twitter, blogs, video sites, youtube, forums or any other. They will be shown the same or new create image ads of different sizes.
So if immediately after visiting the clients landing page A, the client goes to Facebook, he will see a small banner ads which is created by us that will bring the user back to the landing page A to finish the conversion.
( we can decide to follow them and track them for 30, 60 days or more depending on clients requirement)
Going back to the above example
System followed 1800 people and helped (1% ctr) of them bring back on landing page A. the conversion rate here is higher as that user had previously been to the page through your EDM. So the credit goes to your EDM campaign.
The cost per conversion will be much lower as the banner ads which are been shown to this client is across the network and cpm is sometimes as low as $1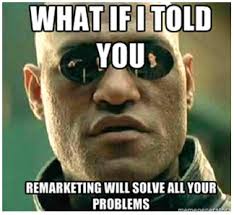 Result:
Clients marketing campaign doesn't stops with EDM. Technology is at work to follow the un converted users to show them ads and get higher % conversions for their marketing.
Client gets more conversions
In the end we want the same thing too. Better results for our clients
Please feel free to comment your thoughts or reach us here
Summary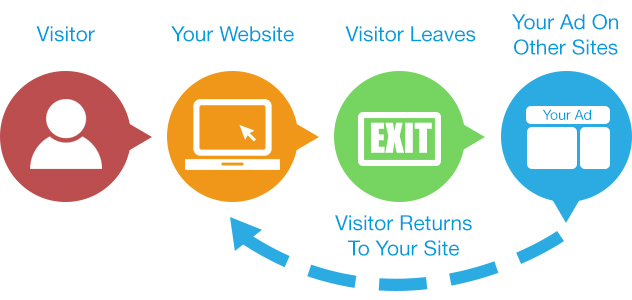 Article Name
Email Marketing with Re marketing Campaigns drive better results
Description
What is remarketing? Remarketing is an online advertising technology that serves customized ads to people who have indicated an interest in your brand by visiting your website. These users will see your ads as they navigate to their favorite blog, news site, or sports page. Technically speaking, an advertiser places a pixel, or small snippet of code, on their website to begin. This pixel identifies how potential customers interact with their website and allows for segmentation of those customers for later advertising targeting. Simply put, you track users who came to your webpage and show them ads on 95% of other websites they visit. Reminding them to come back to the webpage which they visited earlier to finish the transaction. The transaction could be, purchase, sign up, download, fill a form or anything else the client wants
Author
Mukesh Pandey is a Digital Marketing Strategist. He is Google Adwords Certified and strongly believes that Internet will enable us to speed up innovation and make life easier for everyone. He also founded Leads Dubai which is a Lead Generation Company in Dubai. Know more about Mukesh on Google+