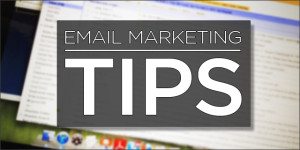 This post gives you a how to on the email marketing best tips and practices.
These are the most common mistakes we see new email marketers make, which result in accidental spam filtering.
Using spammy phrases, like "Click here!" or "Once in a lifetime opportunity!"
Going crazy with exclamation points!!!!!!
USING ALL CAPS, WHICH IS LIKE YELLING IN EMAIL (especially in the subject)
Coloring their fonts bright red, or green
Coding sloppy HTML (usually from converting a Microsoft Word file to HTML)
Creating an HTML email that's nothing but one big image, with little or no text (since spam filters can't read images, they assume you're a spammer that's trying to trick 'em).
Using the word "Test" in the subject line (agencies run into this all the time, when sending drafts to clients for approval)
Sending a test to multiple recipients within the same company (that company's email firewall can only assume it's a spam attack)
Designing HTML email in Microsoft Word, and exporting the code to HTML (that code is sloppy, and spam filters hate it)
Contact us to find the best email marketing tips
Mukesh Pandey is a Digital Marketing Strategist. He is Google Adwords Certified and strongly believes that Internet will enable us to speed up innovation and make life easier for everyone. He also founded Leads Dubai which is a Lead Generation Company in Dubai.
Know more about Mukesh on Google+