Competitor Analysis in Adwords. How are you doing against competitors?
Using auction insights to compare performance
The Auction insight report lets you compare your performance with other advertisers who are participating in the same auctions that you are. With the Auction insights report, you can see how often your ads rank higher in search results than other advertisers, and how your share of total possible impressions compares with theirs. This information can help you make strategic decisions about bids, budgets, and keyword choices by showing you where you are succeeding and where you may be missing opportunities for improved performance.
Competitor Analysis in Adwords. How are you doing against competitors?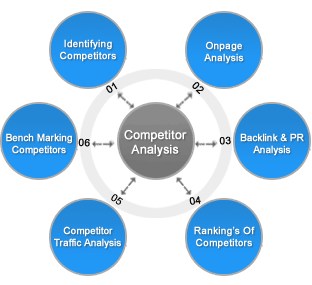 This report provides information on other advertisers who participated in the same auctions as you. This does not indicate that the other advertisers have the same keywords, match types, or other targeting settings as you. The other advertisers' metrics shown are based only on instances when your ads were also estimated to be eligible to appear. This report will not reveal the actual keywords, quality, bids, or settings from your campaigns, and it will not give you insight into the same information for others.
This article was taken from google adwords learning center here.
Leads Dubai is a Lead Generation Company. We believe our customers should have the edge and stay one step ahead of their competitors.  We use the latest tools in order to get you new business.
Mukesh Pandey is a Digital Marketing Strategist. He is Google Adwords Certified and strongly believes that Internet will enable us to speed up innovation and make life easier for everyone. He also founded Leads Dubai which is a Lead Generation Company in Dubai. Know more about Mukesh on Google+