15 ways to get more App downloads on iOS & Android

There are plenty of ways to get paid downloads. but nothing like free organic downloads which we will discuss in this blog.
Getting your app discovered is the fundamental challenge every app marketer faces. With millions of apps across iOS, Android, Windows Phone, and other platforms, standing out in the boundless sea of available apps is becoming increasingly difficult.   Like any successful product, understanding who your customers are and where you can find them is one of the most important.
15 ways to get more App downloads on iOS & Android
1. Select important keywords to describe your app.
To successfully market an app, you need to understand the keywords that will matter. The term keyword can mean a lot of things in the app world, but at a general level a keyword should represent a term that a customer will use to recognize what your app does. Use keyword variations. For instance, the most important keyword for a sudoku game would be "sudoku," while the most important keyword for a calculator would be "calculator." These are easy examples, but for some apps the keywords may not be as obvious. Selecting strong keywords for your app is imperative to the success of the remainder of your app marketing strategies.
2. Choose the best name
The right name can make or break an app. Your app name needs to be unique and memorable, but it should also include the most important keywords that potential users will be searching for.   After you've decided upon your keywords, you can begin to research your competitors. Which apps rank highly in app store search results for your keywords? What are their feature sets? What other keywords do they target?
3. Choose the right category
Surprisingly, managing the category of your app is a whole science in itself. Because so many downloads are driven by the app stores' Top Charts, it's important to choose the category that will give your app the best shot of ranking highly in the Top Charts for your category. Do the risk calculation for yourself and your app, understand the pros and cons of each category, and choose the most relevant category for your app to drive its success.
4. Create an amazing icon
Your app icon matters. First and foremost, your icon conveys your app's purpose, its style, and is the first interaction your users will have with your app. Make your icon amazing so visitors will be more likely to click on your app after seeing it in search results. Your icon should also stand out in a grid on your user's device, making them more likely to open and interact with your app on a frequent basis. Fun fact about icons: Apple won't even feature an app (an incredible driver of downloads) unless they believe the icon is well-designed and fits in with their overall look and feel.
5. Take great screenshots
You'll spend a lot of time finding ways to drive visitors to your app's detail page within the app store, but that's only half the battle. Once a visitor is at your app's page, you need to convert that visitor to a real user by convincing them to download your app. Screenshots are an essential tool to help turn visitors into users. Make sure your screenshots are memorable, informative, and exciting. They need to draw a visitor's eye to them, explain exactly what your app does, and convey how easy your app is to use. Draw Something does a great job of showcasing fun screenshots that include overlays describing features of the app as shown by the example above.
6. Post Launch
App marketing can be broken down to two categories: paid marketing and organic marketing. Organic marketing refers to any method you can use to earn downloads without paying for each one. Paid marketing is any method you can use to pay for each individual download. See our App Marketing programs which can be useful for your app downloads.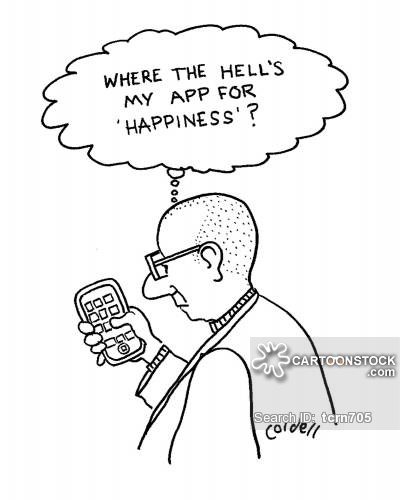 7. Sign up for an app store analytics application
In order to accurately understand your organic app distribution progress, you need to first sign up for an analytics tool. You'll want an analytics tool that will track your apps and your competitors through the Top Charts and Search Rankings. A variety of analytics tools exist that can perform a subset of the functions you'll need, but the two most prominent are App Annie and MobileDevHQ.
8. Get featured on app review sites
A high percentage of downloads for new apps occur after those apps have been reviewed by app review sites or other earned media outlets (tech news, mainstream media, niche related press, etc.). It's important to reach out to these media outlets in order to drive a burst of downloads at your launch time.
9. Increase social sharing of content within your app as well as your app itself
Word of mouth (viral!) is another of the most important ways new users can find your app. You have to do everything in your power to make it easy for your current users to share your app as well as content within your app. It's also important to make sharing the app itself dead simple: have a way to share via SMS, Twitter, Facebook, email, etc. The simpler you make sharing the app, the more users will engage in the process of sharing.
10. Encourage users to rate and review your app
Where an app ranks in search results (and, to a certain extent, Top Charts) relies on how many ratings it has and how high those ratings are. It's critical for your app's success to receive as many 5 star ratings as possible. There are plenty of clever ways to encourage your users to rate your app. The most obvious is to simply ask for ratings from within the app as users are engaging with it. You can implement this request after they've used the app a few times, after they've spent a set amount of time using the app, etc. How to encourage users to rank your app is a personal preference, and think outside the box for interesting, and potentially more effective, ways to get your users to rate your app. For example, the app Move the Box tied virtual currency to rating their app: if a user runs out of tokens, they can rate the app to earn more.
11. Build a great web landing page
Mobile is great. Apps are amazing. But the truth is the web still matters. Whenever somebody writes an article about your app, they're likely to link to two places: your homepage on the web, and your app's detail page in the app stores. Whenever a potential user searches Google for your app, they'll find both your app's detail page and your homepage. This makes building a great web landing page a great tool to convert web visitors into users.
12. Install Mobile App Tracking
Mobile App Tracking is a great tool to help app marketers understand exactly how many downloads come from each paid ad source. With the recent deprecation of iOS's UDIDs, Mobile App Tracking is the most accurate way to ensure your spending money in the right place.
13. Get reviewed.
Getting your app reviewed favorably is obviously a fantastic way to get people downloading it. iOS developers should definitely check out ManiacDev.com, which has compiled an exhaustive list of Apple app review sites listed in order of Alexa ranking. Many of these sites also review Android apps.
14. Get found when someone searches for "great apps."
For as little as $95 you'll get a year's worth of promotion on GreatApps.com, which by way of its URL alone is getting about 40,000 unique visitors every month.
Getting people to talk about your app is imperative for success. The more people talk, the more exposure your app will get, which will hopefully translate into sales. If your app is unique, you're halfway there—people will talk about it just because of its uniqueness. But how do you encourage people to start up conversations about your product?
15. Leverage email list, Facebook fans, Twitter, Pinterest and Tumblr followers
You already have a base of people who are interested in your destination. This audience will be the most receptive to your new asset. But don't just tell them about the new app. Instead, ask them to contribute to it in a meaningful way and provide an incentive. For example, give away a night at a hotel to someone who performs an action within the app, such as submits a photo. Many your fans already have photos of your destination on their phone from the last time they visited.
Contact us for app downloads and more user engagements today
Disclaimer*: this post is inspired by curating and organising the best app download practices gobally. The content is derived from different sources whose links are mentioned above in the posts.
Summary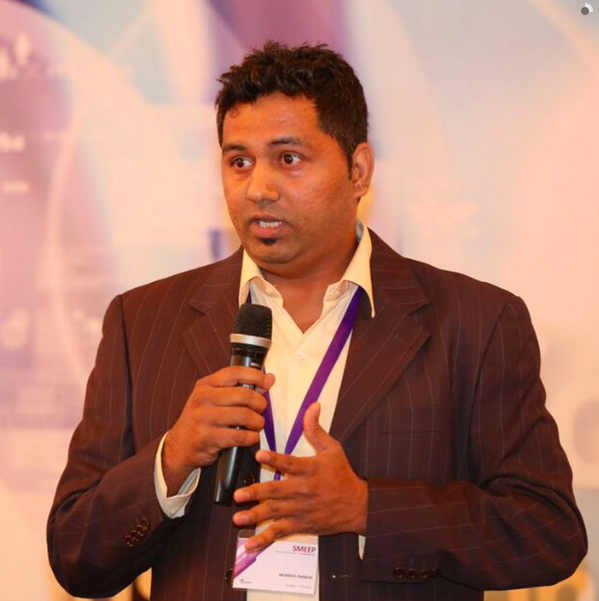 Article Name
Smart Phone users in Dubai - UAE
Description
Learn 15 Ways on How to Get More App Downloads on IOS and Android Smartphones. Also, Contact us to find new prospects for your business.
Author
Mukesh Pandey is a Digital Marketing Strategist. He is Google Adwords Certified and strongly believes that Internet will enable us to speed up innovation and make life easier for everyone. He also founded Leads Dubai which is a Lead Generation Company in Dubai. Know more about Mukesh on Google+